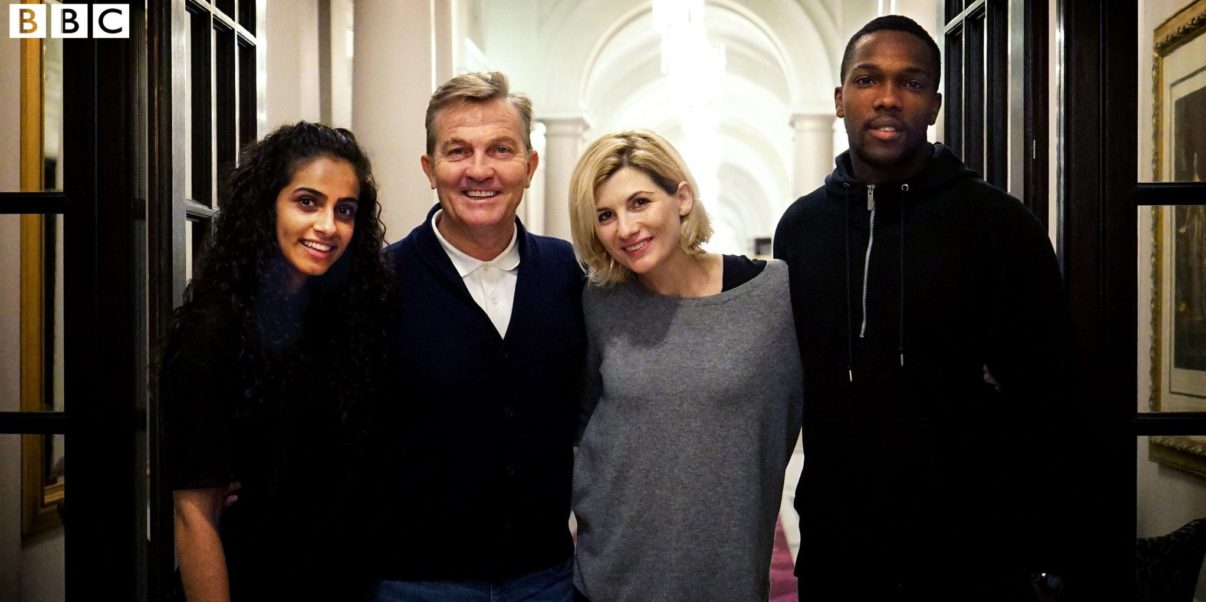 Companions & Format Changes Announced for New 'Doctor Who'
Bradley Walsh, Mandip Gill, and Tosin Cole have been announced as the companions for the new series of Doctor Who, joining Jodie Whittaker in the Tardis.
Twitter: Meet the 13th Doctor's new friends! Yasmin (Mandip Gill), Ryan (Tosin Cole), and Graham (Bradley Walsh) #DoctorWho https://t.co/6l9iVkvu0d (@bbcdoctorwho)
Yasmin (Gill), Ryan (Cole), and Graham (Walsh) will see a return to a more traditional, multi-companion Who set-up, differing from the New Who standard of just one companion.
In a (very) brief statement, new show runner, Chris Chibnall, said:
The new Doctor is going to need some friends!
Format changes have been announced too: The Mirror reported recently that the eleventh series of the rebooted Who would feature just ten episodes, all of which would be an hour long. They were nearly right: series eleven will feature ten episodes, all of which will be fifty minutes long (as opposed to the forty-five-minute episodes we've become used to), apart from the series opener – Whittaker's first in the titular role – which will be a feature-length, hour-long episode.
---