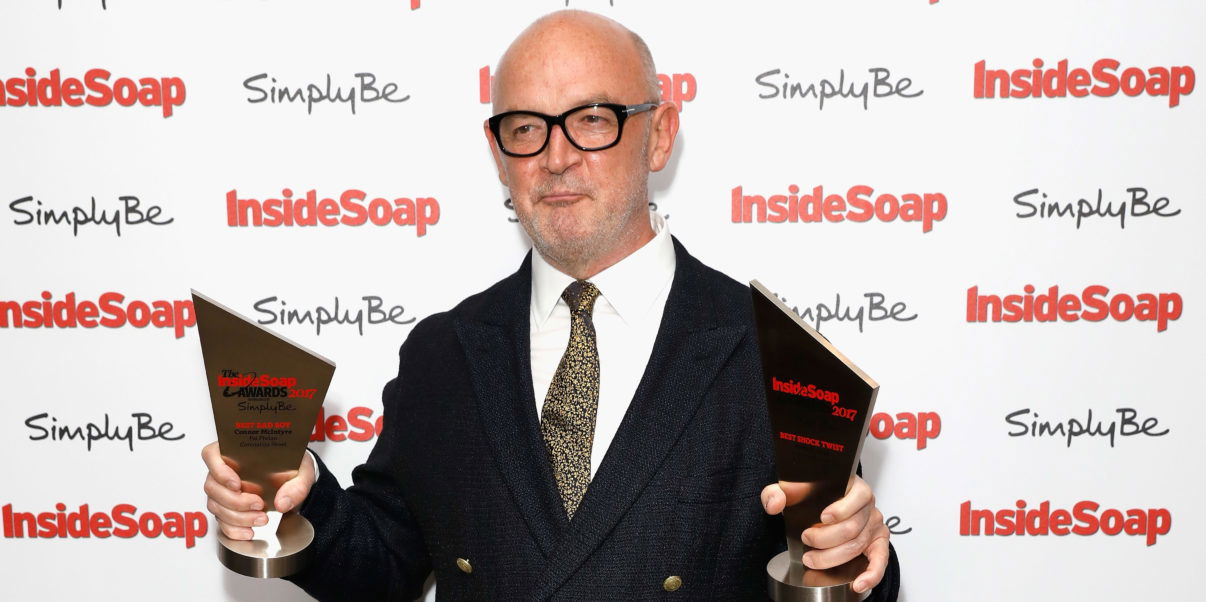 Is Pat Phelan about to be busted!?
Coronation Street sees super-villain Pat Phelan close to death next week when he attempts to move the bodies of Andy Carver and Vinny Ashford.
After finding out the lake at the Mill is being drained sooner than he thought, Pat realises he needs to find a new hiding place for the two bodies he was seen dumping last autumn.
After a redevelopment project is carried out, Phelan is forced into an attempt to cover up his dark secret by pulling the two bodies out of lake. That, or face being caught out.
His plan adds a whole new darkness to his character, when he attempts to bury the bodies and cover them in concrete, so as never to be found.
Unfortunately for Pat, the task proves more difficult than he thought, when he endures a fall in the process. Just to add this, scaffolding is set to fall in top of him, trapping him in the concrete.
Could this actually be the end of Pat Phelan?
Coronation Street is set to air Monday 5th March at 7.30pm and 8.30pm on ITV1.
---