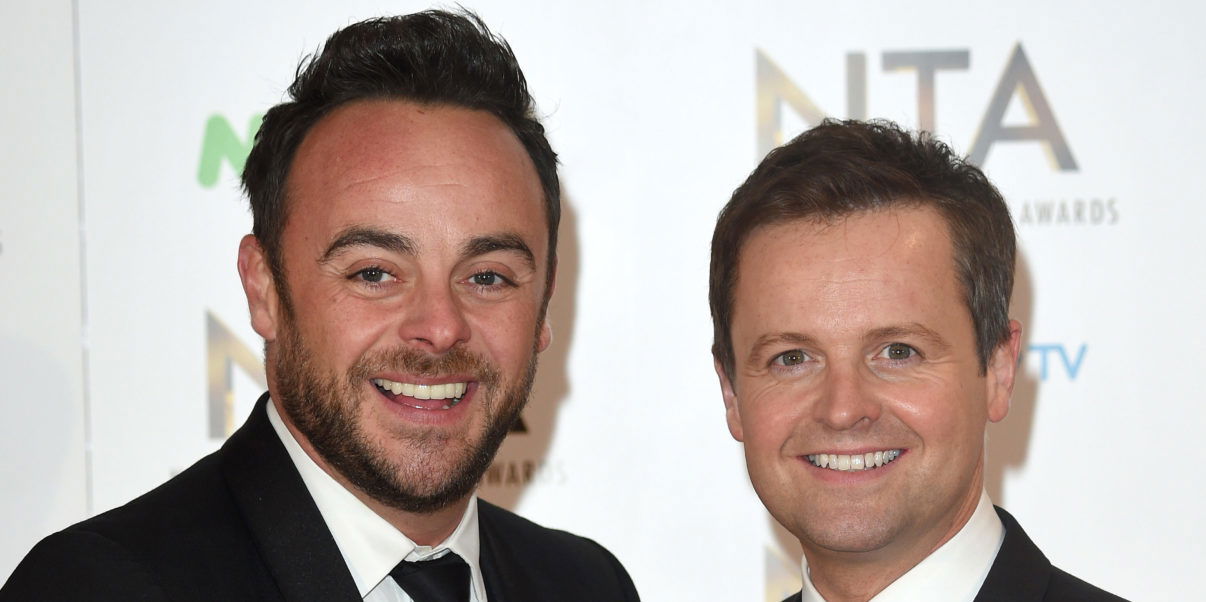 Saturday Night Takeaway cancelled ahead of this weekend's show
ITV have announced that Saturday Night Takeaway will not air this weekend.
The news comes following the decision of Ant McPartlin to step down and return to rehab.
A statement released by Ant's publicist mentioned his decision to step down from his current TV commitments, requesting time off for the foreseeable future. This means that he will not be there for the season finale set to be filmed in Universal Orlando resort, featuring star guests.
ITV are said to be reviewing options for the final two episodes of the series.
Ant was involved in a car collision on Sunday, which resulted in him reportedly being arrested on the suspicion of failing a breathalyser test.
The star admitted to a painkiller and alcohol addiction last year, going on to spend two months in rehab. McPartlin says the addiction began following a knee operation in 2015.
One of the most popular TV duos, Ant and Dec won TV's best entertainment presenters for the 17th year running at the National TV awards earlier this year.
We can only wish all the best for Ant and hope he gets all the help he needs.
---