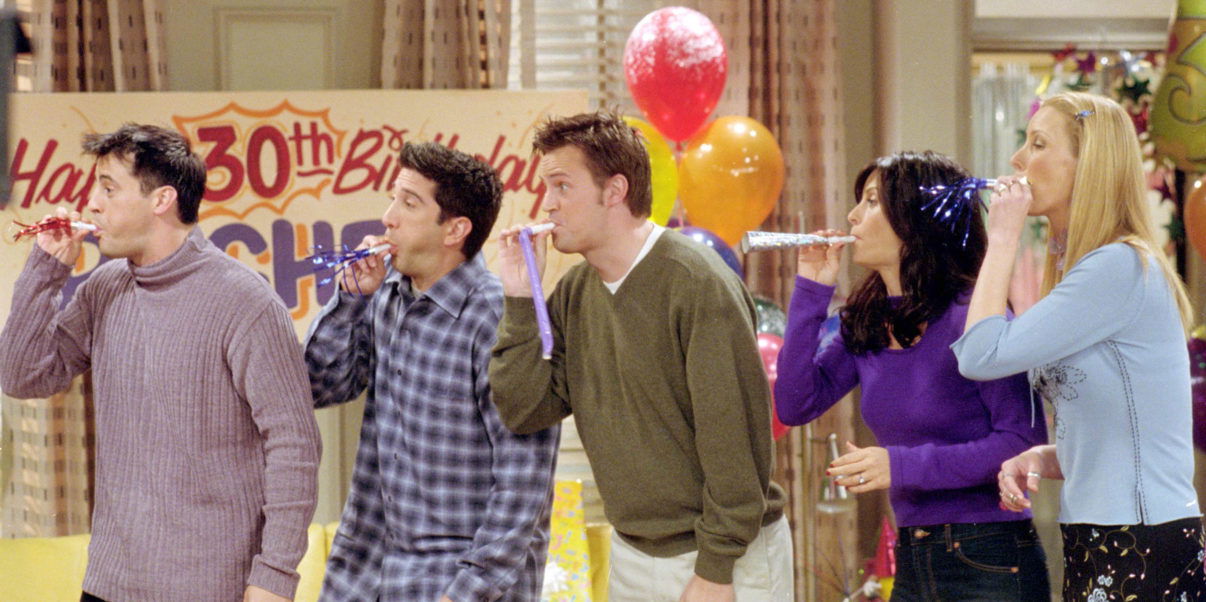 Ten things only Friends fans will appreciate
Friends is a show like no other, spanning over ten series and making us laugh and cry about fictional characters in only a good show could. It also made stars out of actors – admittedly Jennifer Aniston was already on her way – we became to love Matt LeBlanc's Joey and best friend Matthew Perry's Chandler – of whom later marries Courtney Cox's Monica. David Schwimmer's Ross and his awkward relationship with Aniston's Rachel was a joy to watch unfold and, lastly, Lisa Kudrow's slightly crazy Phoebe was a lovely injection of ridiculousness. As mentioned, there is no show out there like it, but that hasn't stopped others from trying in the year since The Last One aired. As such, there are several problems that only fans of Friends will understand and here are ten…
"The theme song is a full song?!"
To be honest, this isn't the biggest surprise but the video (including the stars of the show) is just that good it needs to be shared. That and not everybody will know The Rembrandts released it as a single.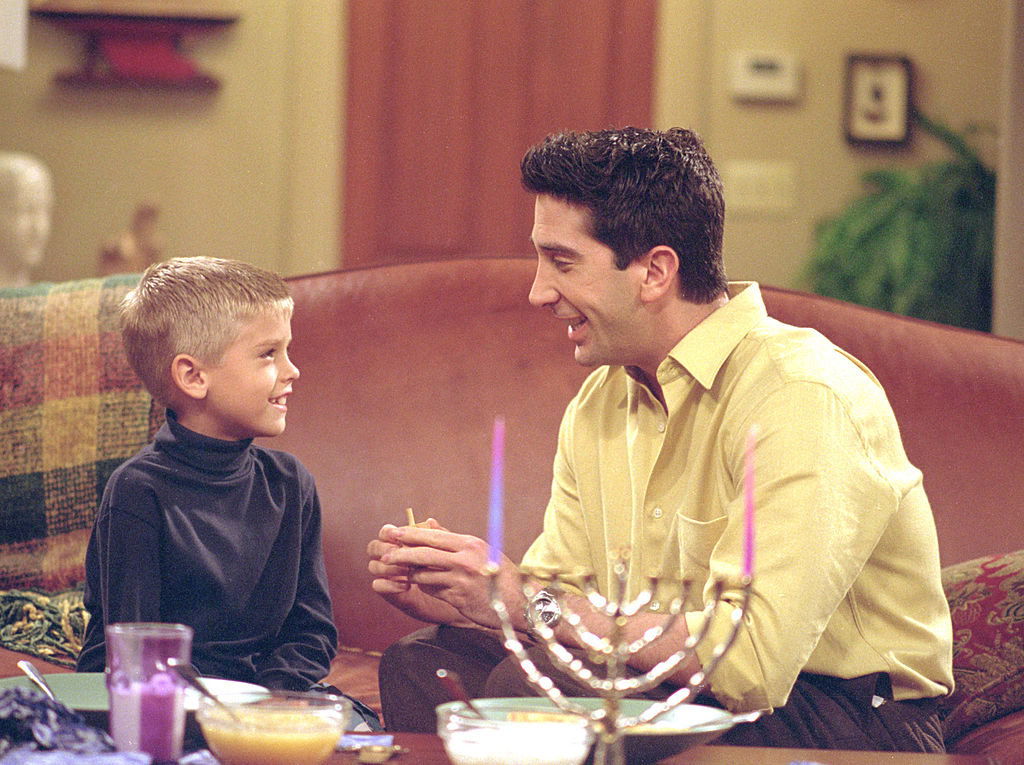 Where is Ben?
First played by Michael Gunderson, then the Allen twins Charles Thomas and John Christopher, and then finally Cole Sprouse, little Ben makes his last appearance when Joey and Rachel start dating and then he's gone forever – never to be seen again.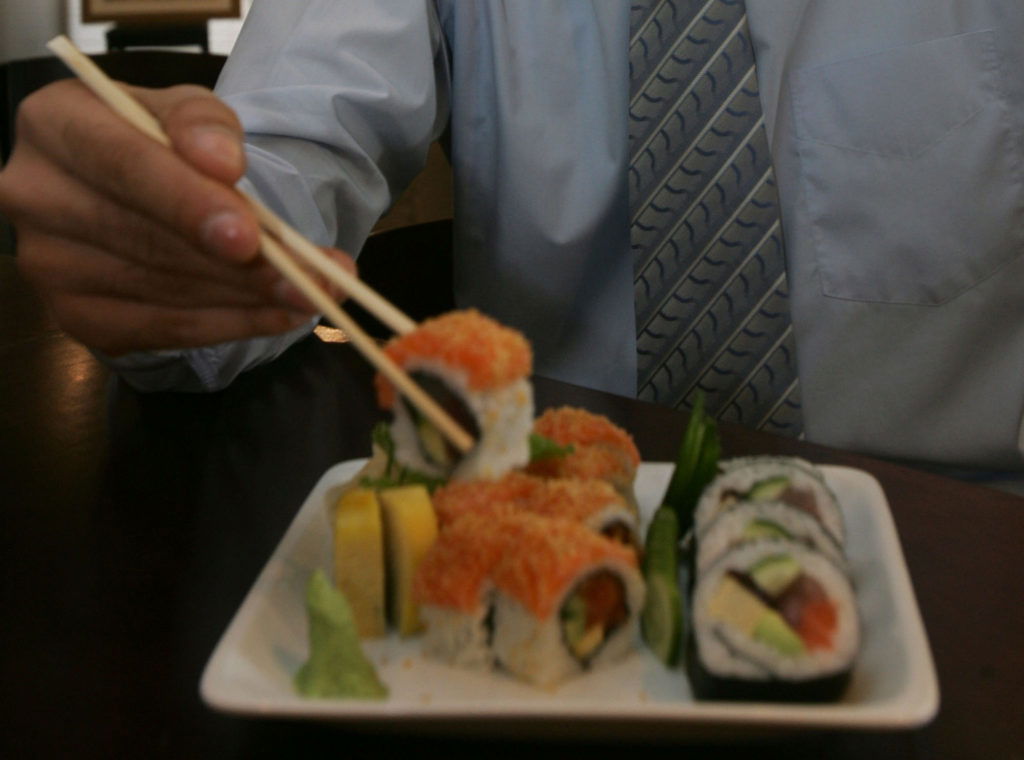 You can't take sushi seriously
"UNAGI" – yeah? Yeah. That's the name of the state-of-mind that Ross claims to have that gives him total awareness, making it impossible for him to be attacked by surprise. However, Rachel and Phoebe tell him that's an eel dish at a local Japanese restaurant.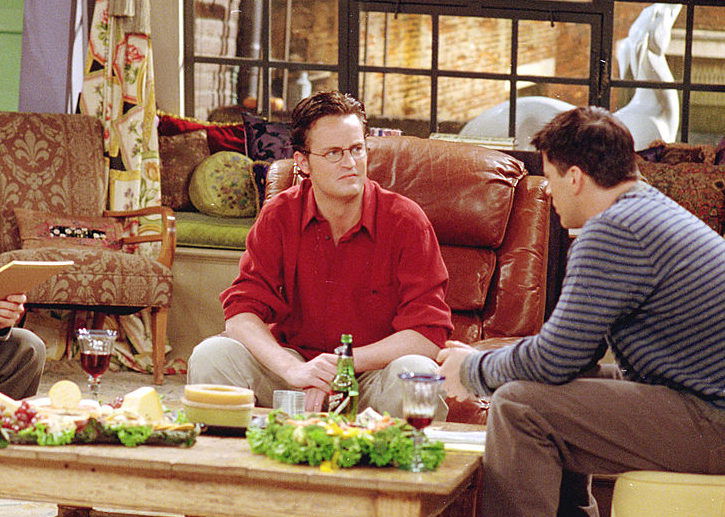 "Wha-pah!"
Move over Indiana Jones, move over Big Bang Theory, every time I want to emphasise that I'm mocking someone with 'the whip', I'm throwing myself right back to Chandler Bing and his marvellous sound effect.
YouTube: Friends – Chandler: Wah-pah!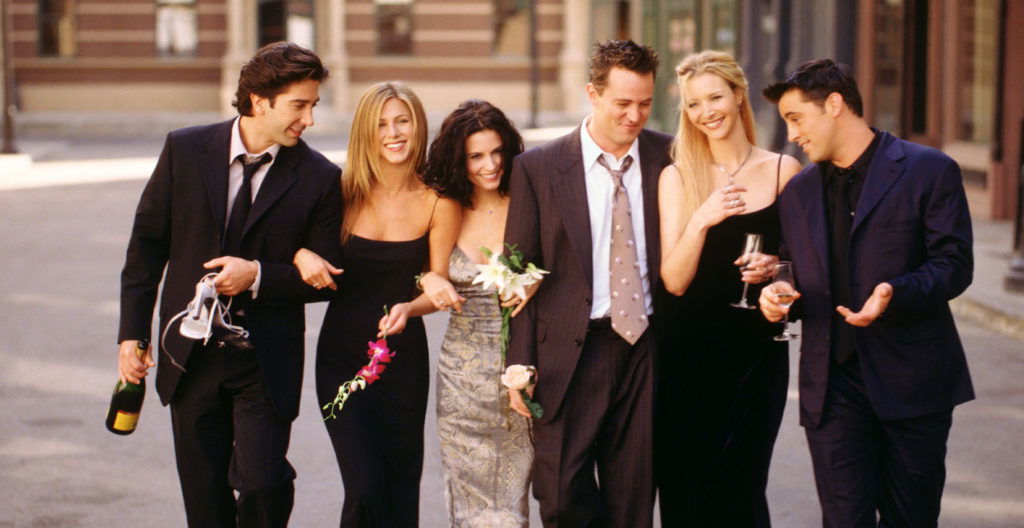 Worrying that the actors don't really get along
Since the end of the show, we have seen numerous news stories about the actors not being the best of friends when the cameras are turned off – one of the apparent reasons there's never been a reunion episode. Turns out they're actually quite chummy, most of the cast were pictured with the Big Bang Theory lot a couple of years back.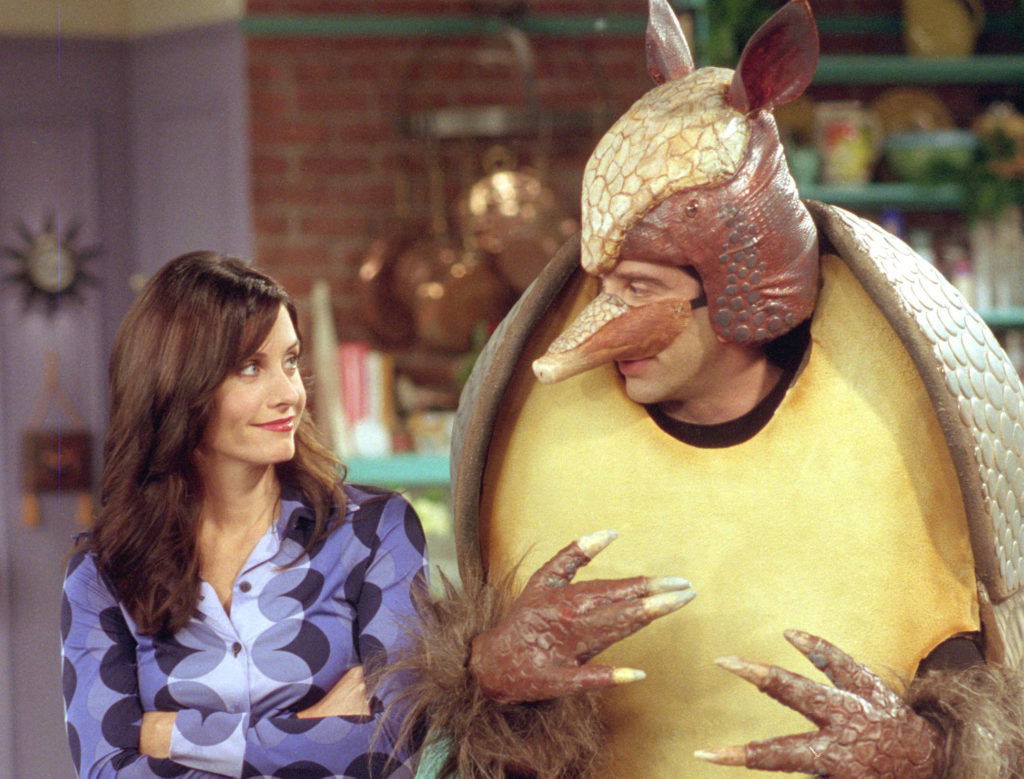 Being assigned or assigning your friends as characters
"You're a total Ross," said my friend Jed, moments before I hurled a salmon roll at his head and informed him – politely – that, if anyone, I am Chandler. Wha-pah!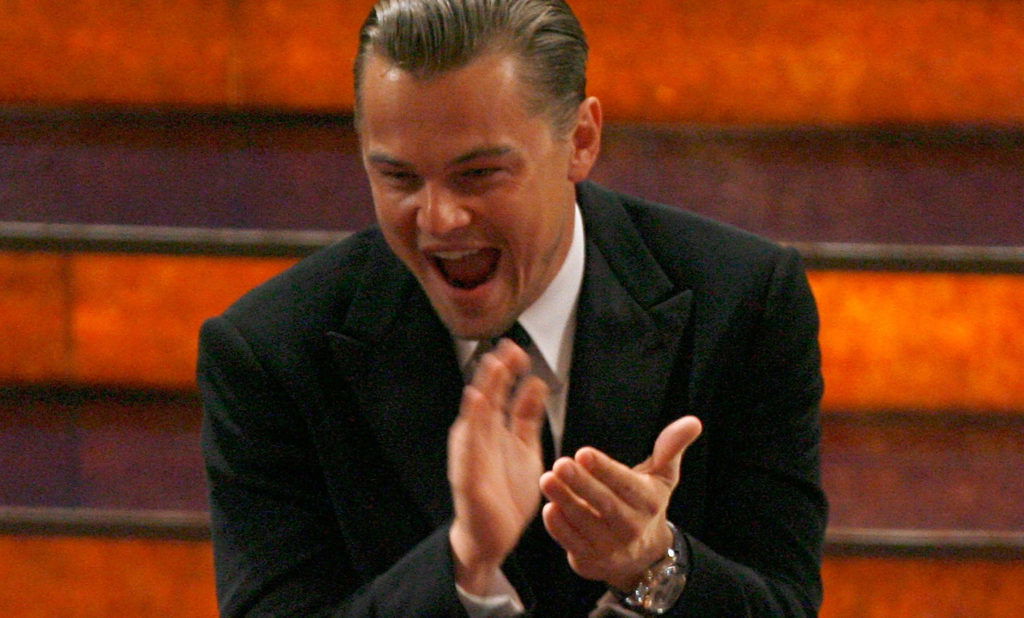 The clap
Stopping absolutely anything you're doing just to deliver that Chandler clap. Okay, he may not have been the first person to slow clap ever but I can't help but picture him with his marigolds on, just staring down Ross.
Trying to move into the Friends building
Well maybe not the exact building, but I'd put money on it that you've – at some point – said to some of your mates, "we should all move into the same building, like they do in Friends." "It'd be brilliant," they reply, but it never sorts itself out.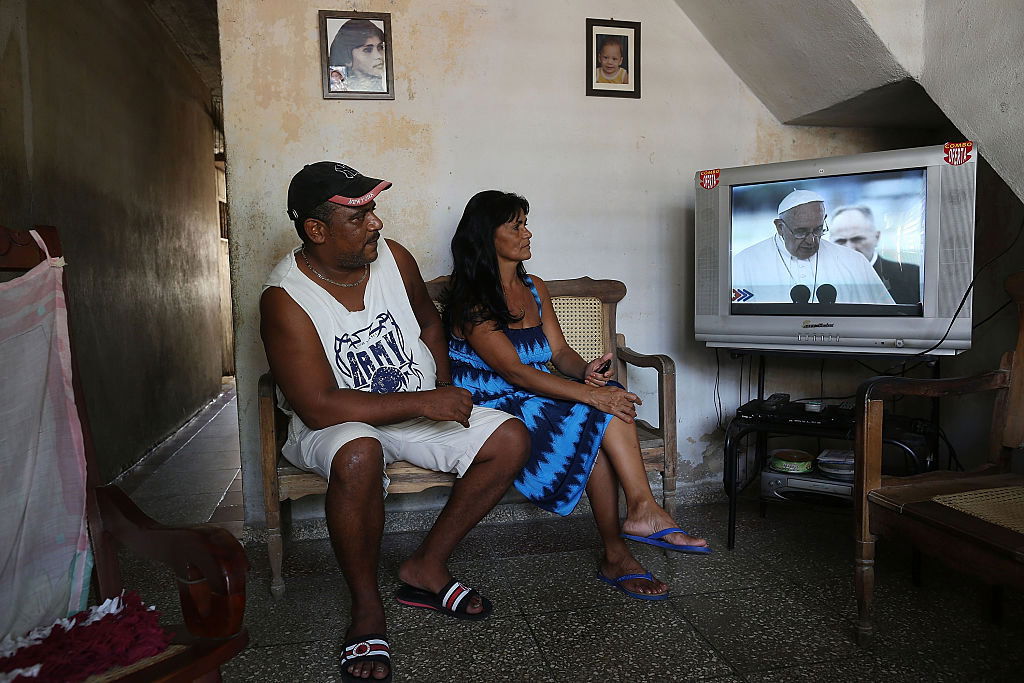 Having friends who haven't seen Friends
Either a source of infinite fury or endless joy, depending on your personality. You now have a friend who you can introduce the greatest TV series of all time to or you now have one less friend.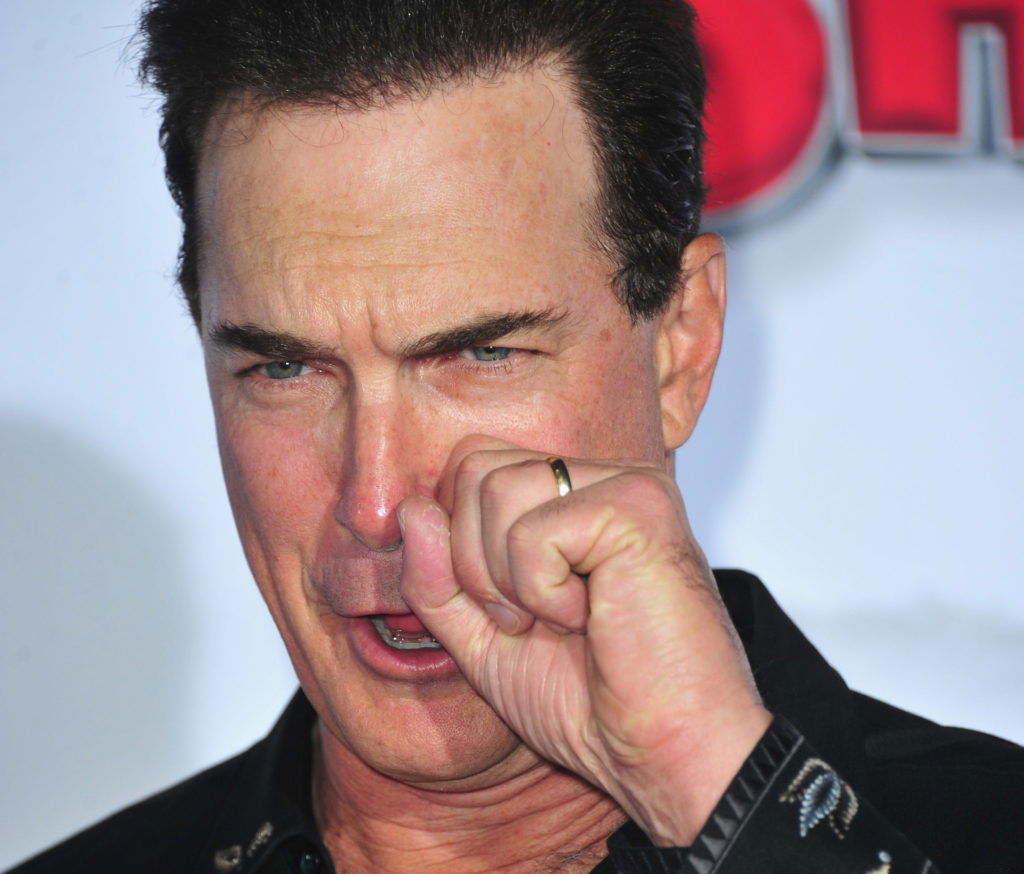 There is no "new Friends"
Many have tried but all have failed to capture the magic that was Friends. We will never see a series quite like it again and while Joey serves as some form of supplement, it'll never be the same again. The best shows since Friends (that are similar) for me are Rules of Engagement, How I Met Your Mother and The Big Bang Theory, but you're probably best just watching the origial series from the beginning all over again.
---