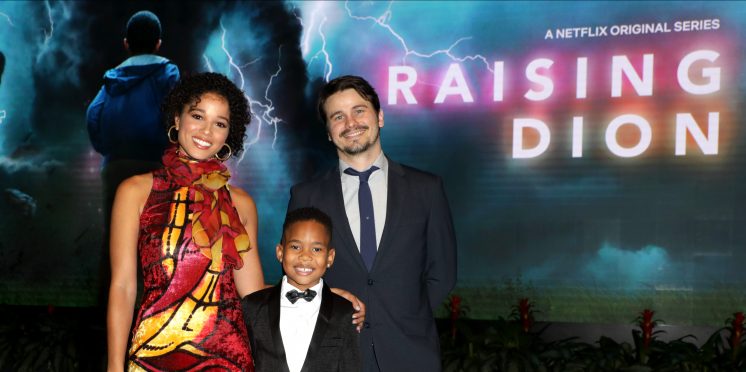 I'm going to start this by saying this is one of the cutest superhero movies ever!
Dion is basically an 8 year old boy who has somehow developed superpowers, over the course of the show we see how he gets them, but this is a no spoiler review.
This show is not only emotional but also comical too and it deals with a lot of important representation. Also, I hope this doesn't spoil anything ,but the villain is a representation of toxic masculinity and I've never enjoyed anything more.
The cute storyline of the importance of family and friendships is great to see too. I think all superhero movies or tv shows always have a deep hidden message about morals and what's important, this has that too and it's done in a beautiful way.
I like the diversity the fact they have everyone represented in this show, from people of different ethnicities, to members of the LGBT and disabled communities.
The Only negative thing  was that I don't think it was long enough and the transition into finding out who the villain is happened too fast and wasn't smooth enough for me.
This show is adorable and you can even watch it with the kids.
---