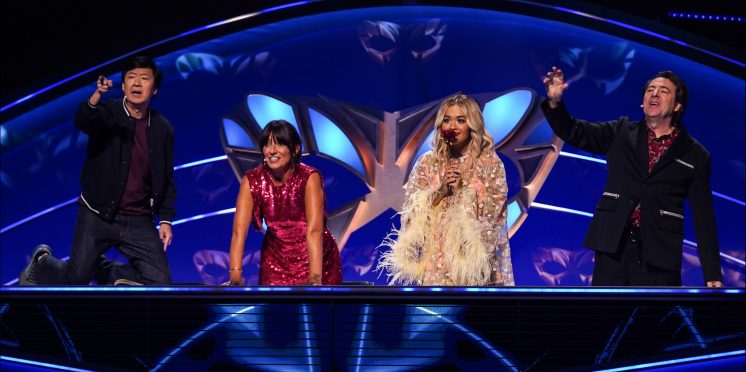 Who are the celebs on The Masked Singer UK? Post-Week Three Predictions
After the first three episodes of hit ITV show The Masked Singer UK, we know that former Eastenders star Patsy Palmer was the celebrity behind the Butterfly mask, the Pharoah was former Home Secretary Alan Johnson and Chameleon was Justin Hawkins, the lead singer of The Darkness. However, the identities of the other celebrities still remain a mystery, although some clues have been dropped along the way as the panel, and the millions of viewers of the show, try to decipher which famous faces are hidden behind the costumes. We made our predictions after episode two but with some new information, we've changed our mind on a few. Plus, we thought Chameleon was Pointless host Alexander Armstrong so we probably need to have a re-think! Here are our latest guesses. The next episode of The Masked Singer airs this Saturday on ITV at 7pm.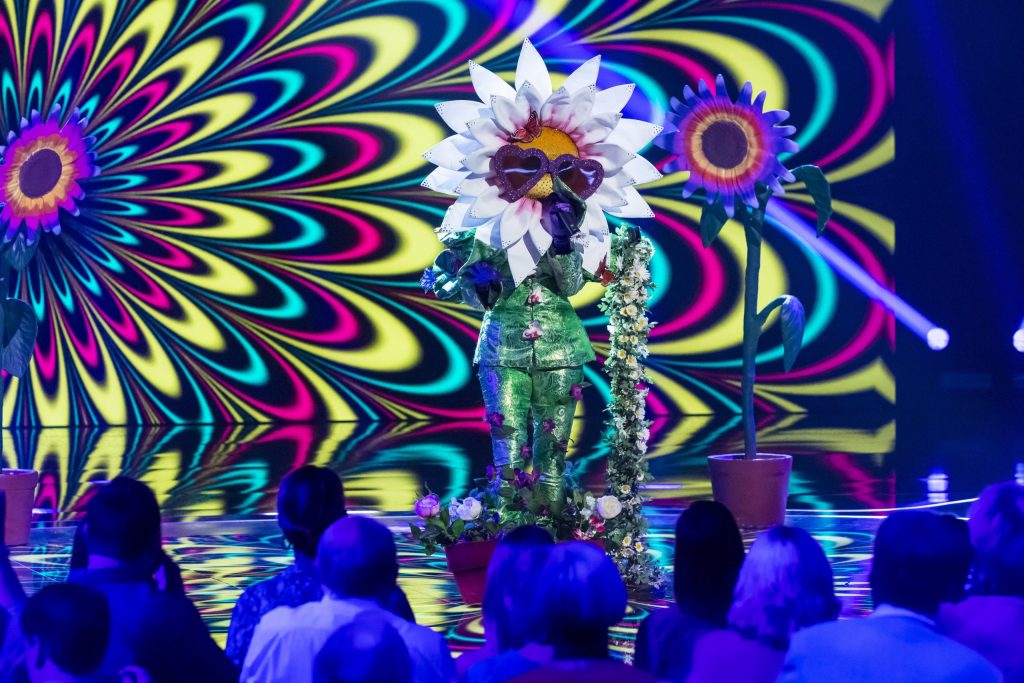 Daisy - Ashley Roberts
Daisy didn't perform in episode three so we've got no reason to change our minds. We still think former Pussycat Doll Ashley Roberts is behind the mask.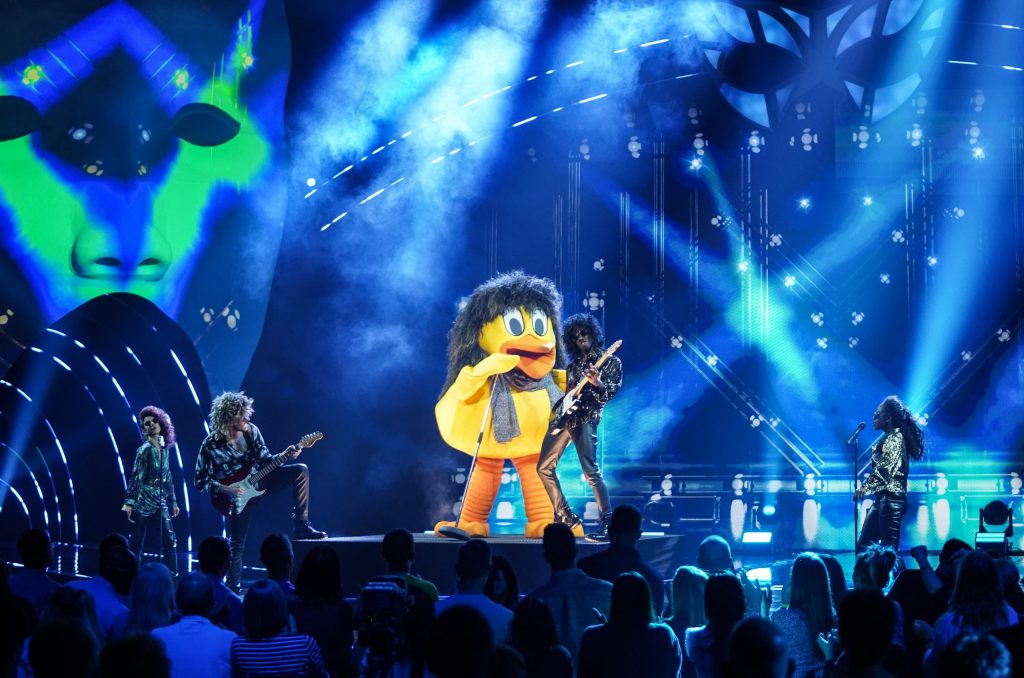 Duck - Skin (aka Deborah Dyer) from Skunk Anansie
Last week, we thought Duck was Paula Radcliff but new clues from episode three have changed our mind dramatically! We think Duck is Skin from British rock band Skunk Anansie. In a VT, duck was reading an Italian book and ordering pizza and skin was a judge on the Italian version of The Voice. Duck also mentioned that she'd once sung Happy Birthday to a legend and Skin once sung Happy Birthday to Nelson Mandela.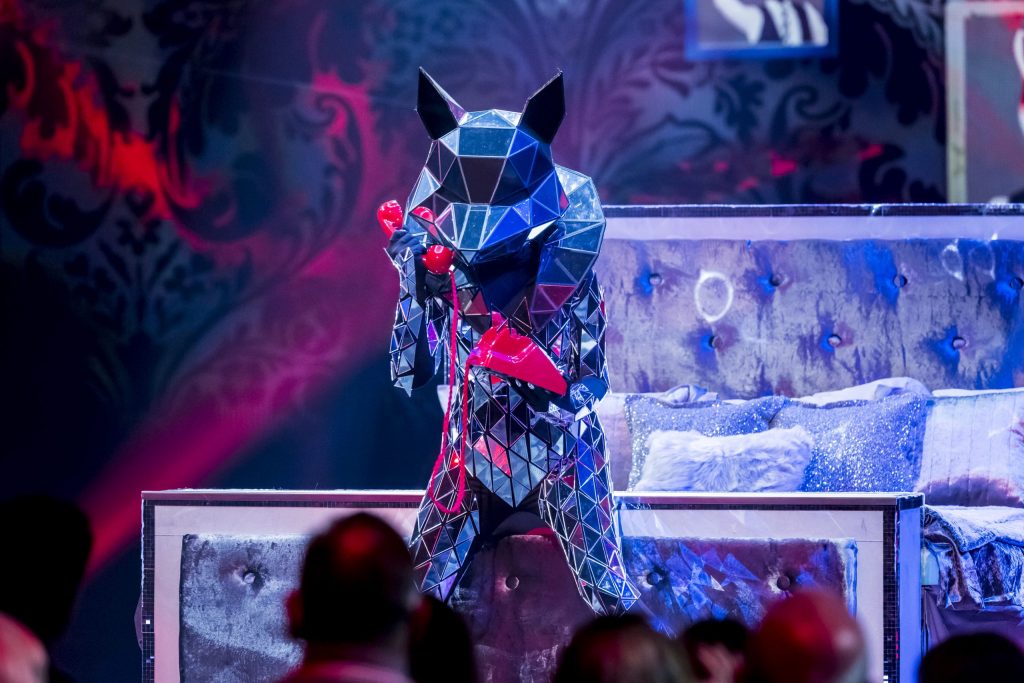 Fox - Denise Van Outen
Like Daisy, Fox didn't sing on episode three so we've no reason to change our minds. We're confident about this one too after Fox said she had the experience of working in the West End and that she had been collecting teapots for years. Both of these match up with Denise Van Outen.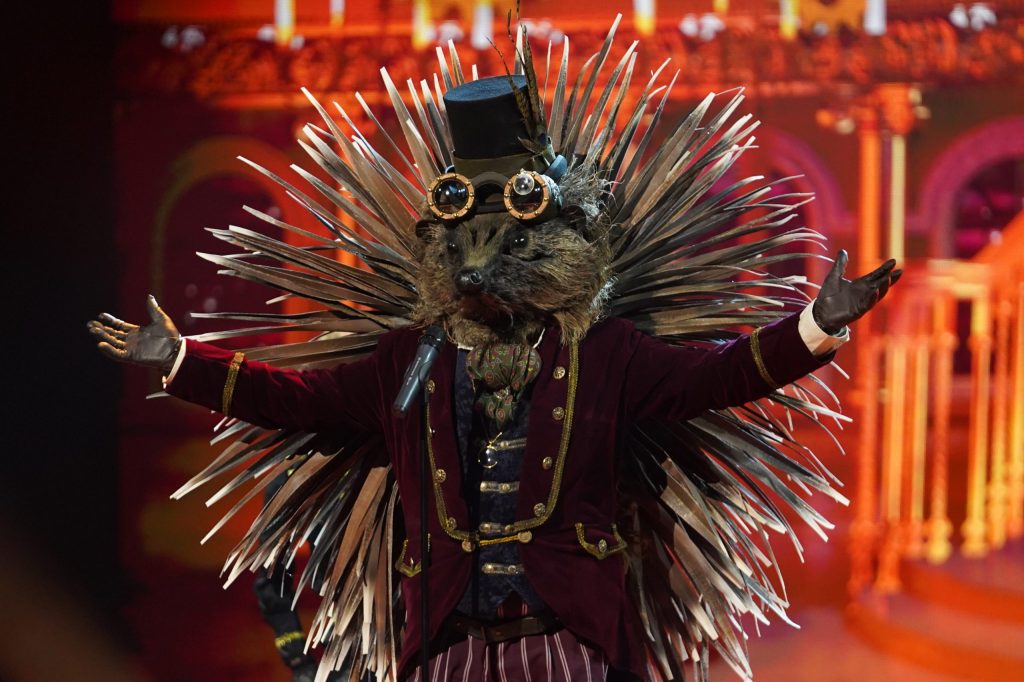 Hedgehog - Jason Manford
Last week, we thought Hedgehog was Jason Manford and we are sticking with that for now. We are sure that the celebrity has a musical theatre background like Manford. Plus, a big clue came last week when Hedgehog said he a had a job where he "died at 8.30 every night", which, to us, is a clear reference to the role of Pirelli, which Manford played in the musical Sweeney Todd.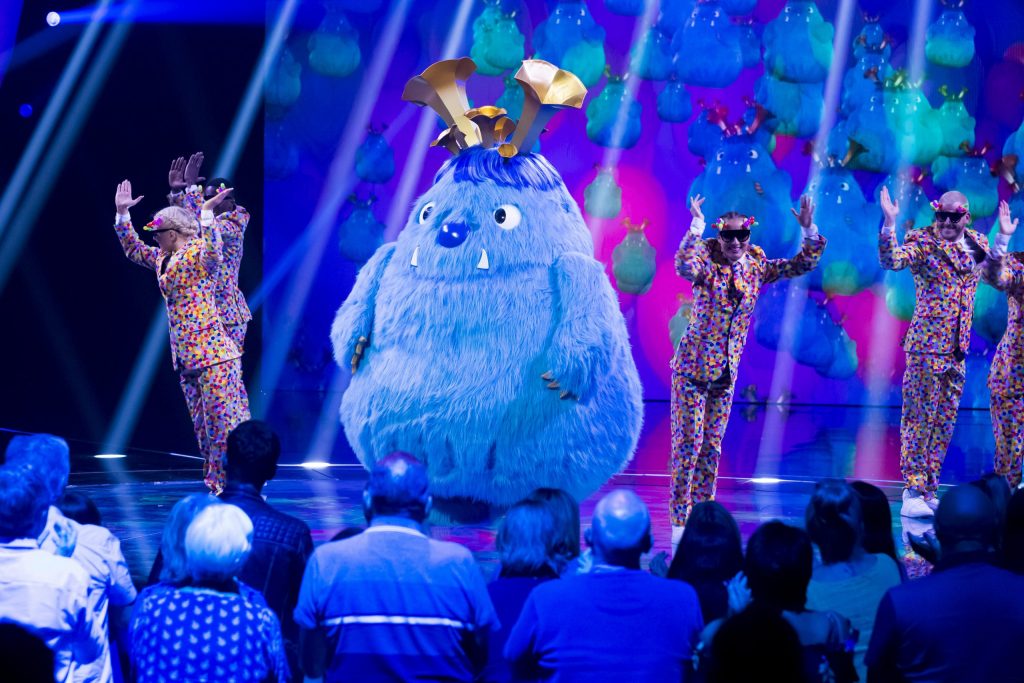 Monster - Cee-Lo Green
Monster wasn't on episode three either so we'll stick with Cee-Lo Green. The main clue that makes us think that it is Cee-Lo Green was the name "elsewhere" which appeared on the US map on his VT. Gnarls Barkley had an album called St.Elsewhere, so we're connecting a few dots.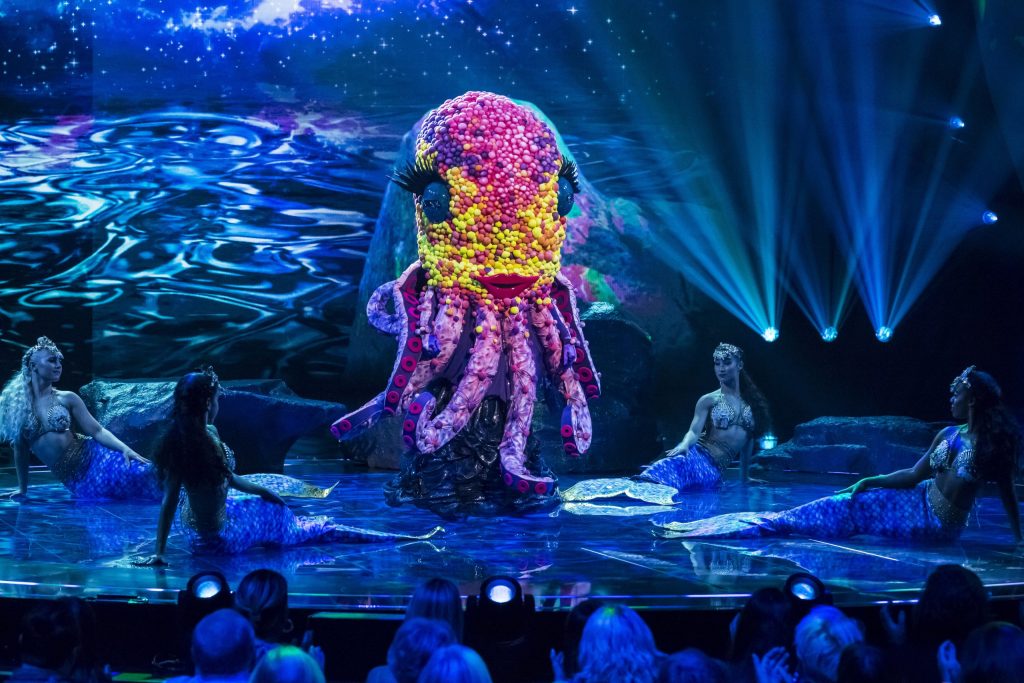 Octopus - Courtney Act
Like Monster, we didn't see Octopus in episode three either. Octopus previously hinted she was a former model by saying that she has experience on the runway and that she wants to be a "role model". That hardly narrows the field but we think it may be Courtney Act. Worth a guess!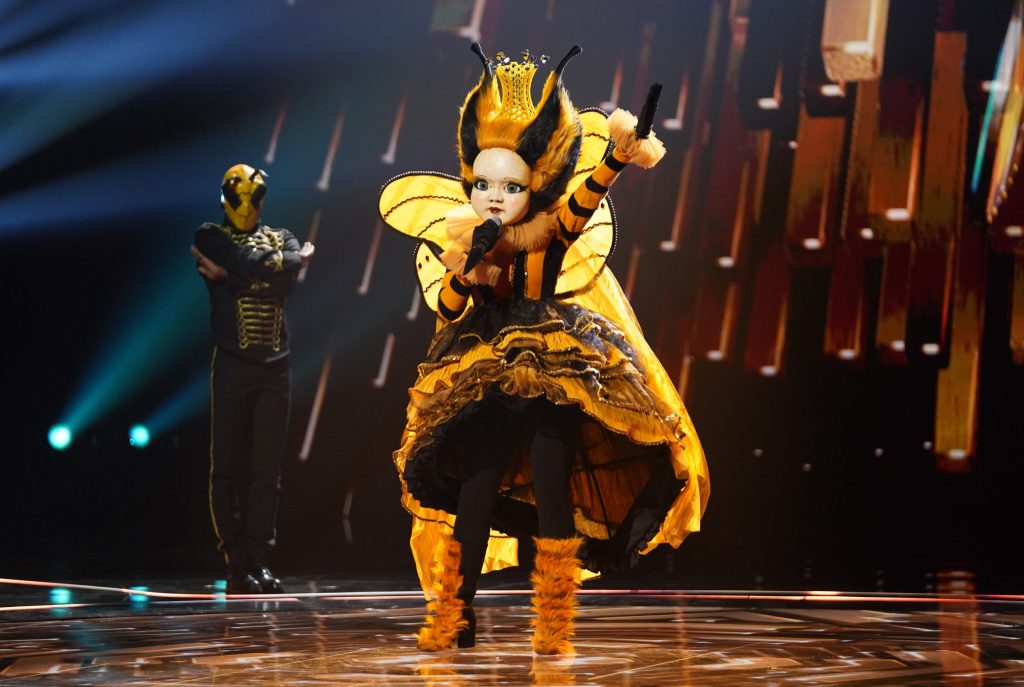 Queen Bee - Nicola Roberts
We thought it last week and now we are even more confident! Queen Bee has a really good voice, which made us think she is a celebrity singer. She then made a comment about starting her career as a youngster, but the comment that first has us convinced that Queen Bee is former Girls Aloud star Nicola Roberts was when she called herself a 'wildcard'. When Roberts appeared on Popstars: The Rivals, she was actually eliminated from the competition before coming back as a wildcard and earning a place in Girls Aloud. In episode three, Queen Bee mentioned being an activist and Roberts has been a long-time activist for anti-tanning and anti-bullying.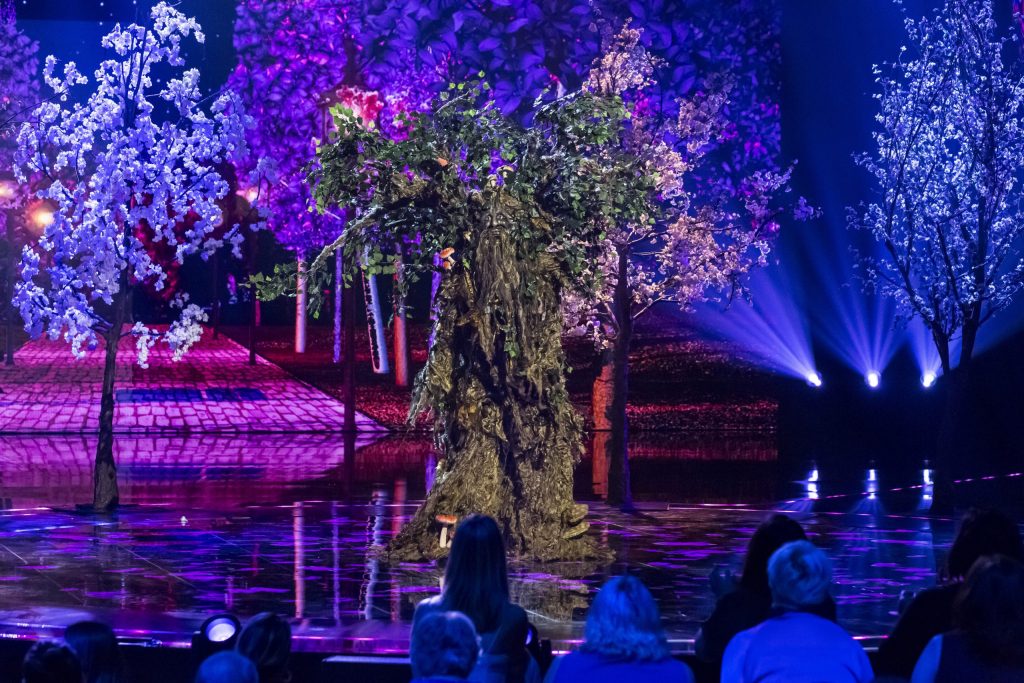 Tree - Chris Kamara
We didn't see Tree either but he is almost certainly a former footballer, given the use of the words "goal" "pitch" and "shot" in his first interview. Given the size of Tree, many people thought it was Peter Crouch but he took to Twitter to deny rumours, although he could be taking us for a fool! We think it is Chris Kamara, who has recently brought out his first solo album.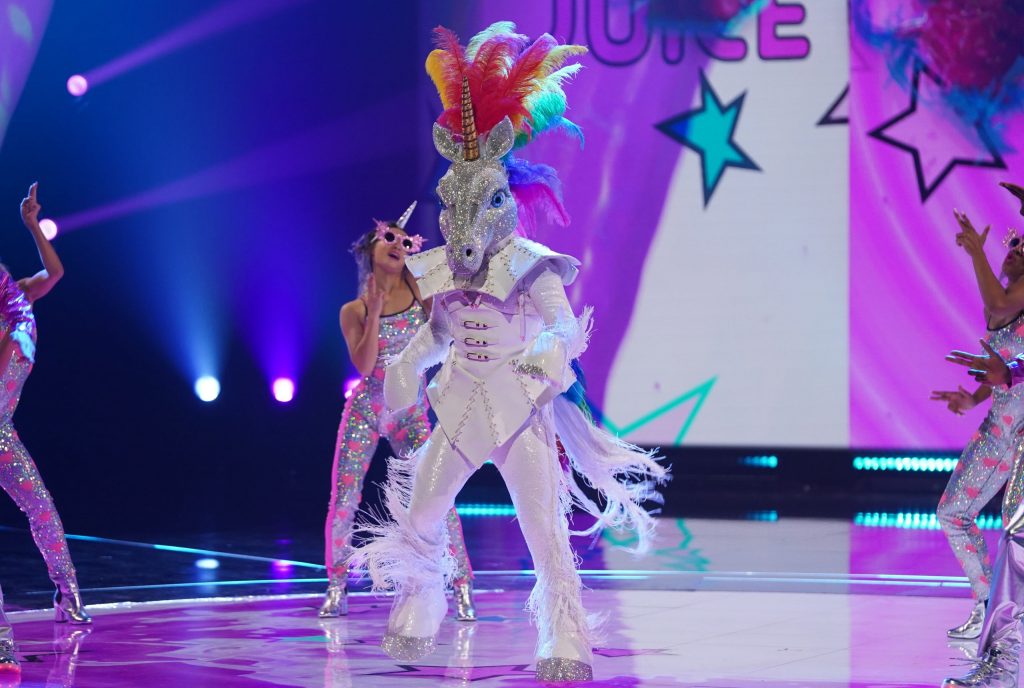 Unicorn - Kevin McHale
From the first time we saw Unicorn, we thought he was John Barrowman but we've changed our mind. Panellist Jonathan Ross knows Barrowman well and said he'd be taller than Unicorn, plus we think references to Barrowman on the VT from episode three were too on the nose. We now think Unicorn is former Glee star Kevin McHale. The show has hinted that Unicorn is a strong LGBT advocate, like McHale and he has experience of dancing too, which Unicorn clearly has judging by some of his moves!
---