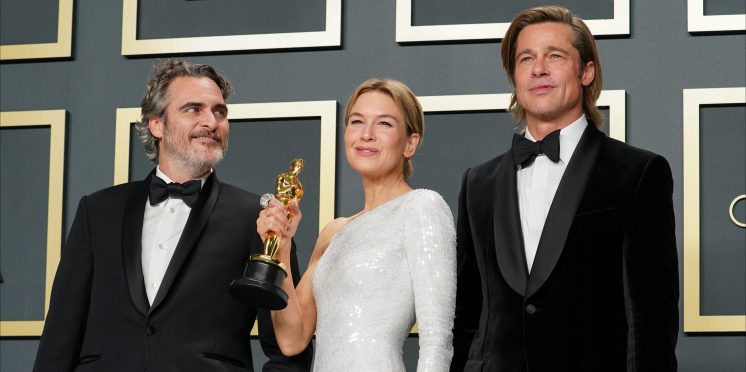 The Best Pictures from the 2020 Oscars
The 2020 Oscars took place on Sunday evening at the Dolby Theatre, Los Angeles, with the biggest names from film in attendance to find out who has been awarded the prestigious prizes, with the event broadcasted to millions of viewers all across the world. As expected, there were plenty of photographers to capture the best snaps from the evening, we've taken a look at some of the best…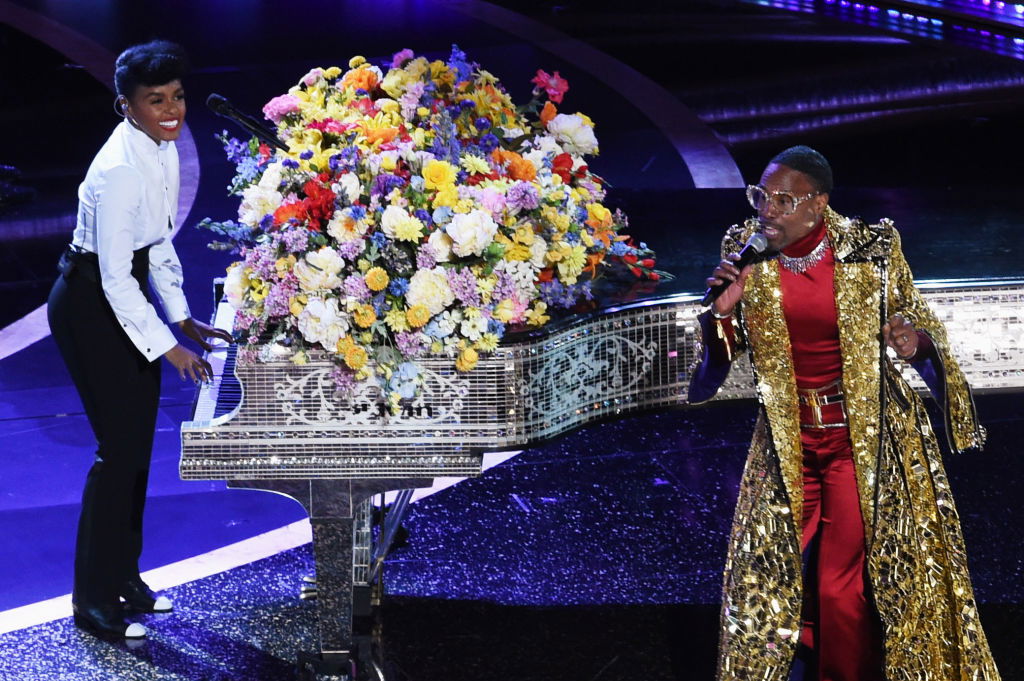 Janelle Monae and Billy Porter get things started
Janelle Monae and Billy Porter got the 92nd Annual Academy Awards underway with a brilliant performance.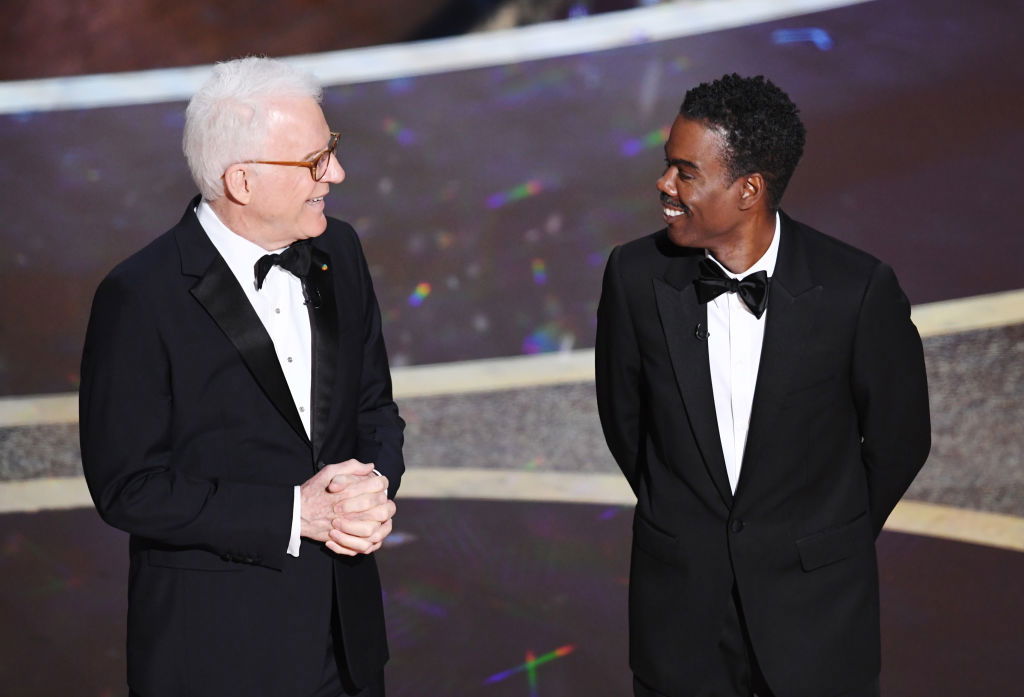 Martin and Rock's opening monologue
In the absence of a host, Steve Martin and Chris Rock delivered an opening monologue to kick start the ceremony. The comedians were on top form.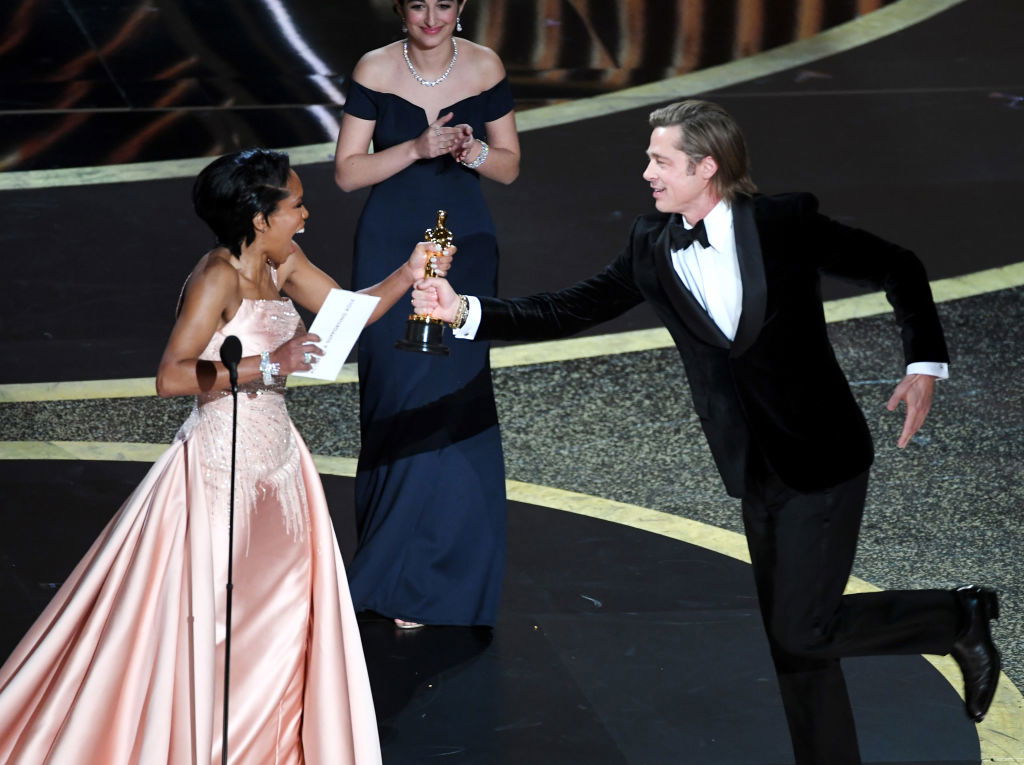 Pitt wins first acting Oscar
Brad Pitt won his first acting Oscar in the first award of the night. He claimed the best supporting actor accolade for his part in Once Upon a Time…in Hollywood.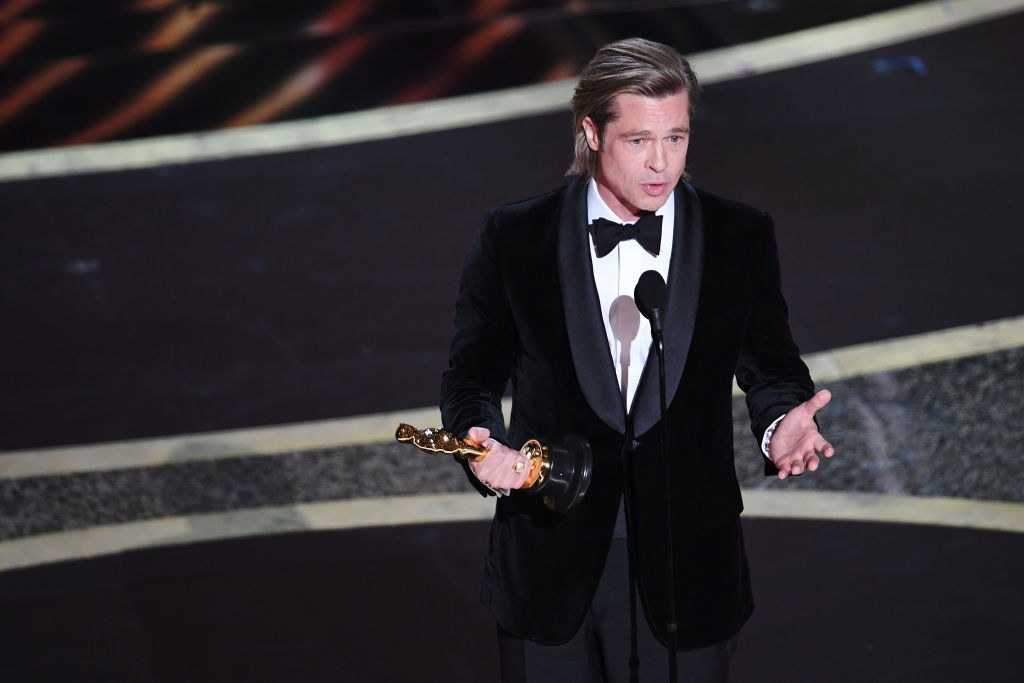 Cheeky dig at DiCaprio
Pitt's speech was brilliant, and he even took the chance to have a laugh with co-star Leonardo DiCaprio!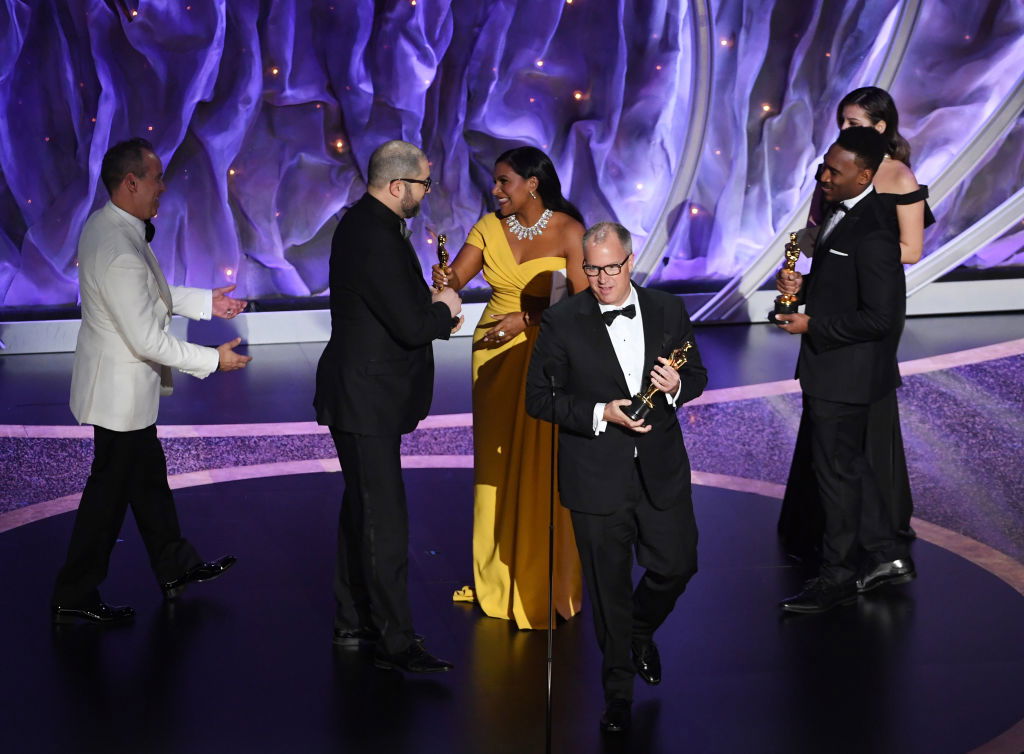 Toy Story 4 take home best animated feature
Toy Story 4 won the award for best animated feature, with Josh Cooley and Mark Nielsen accepting it on stage.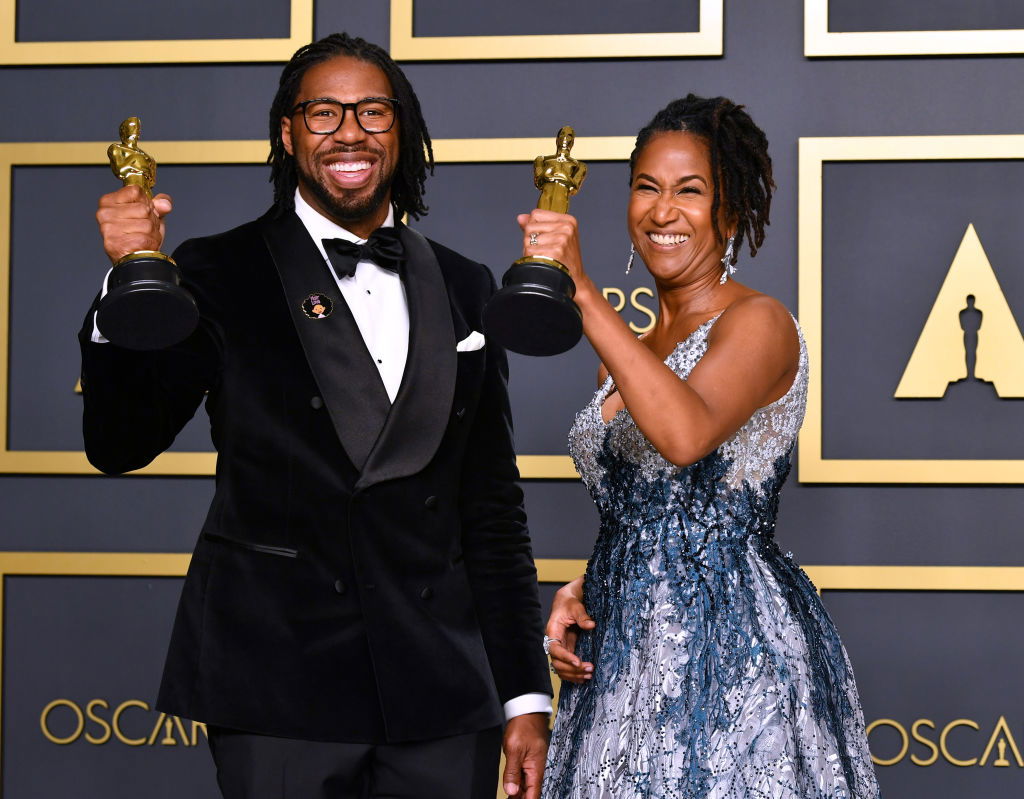 Hair Love pose in winners' room
Hair Love picked up the Oscar for best animated short, and director Matthew A. Cherry and producer Karen Rupert Toliver were all smiles afterwards.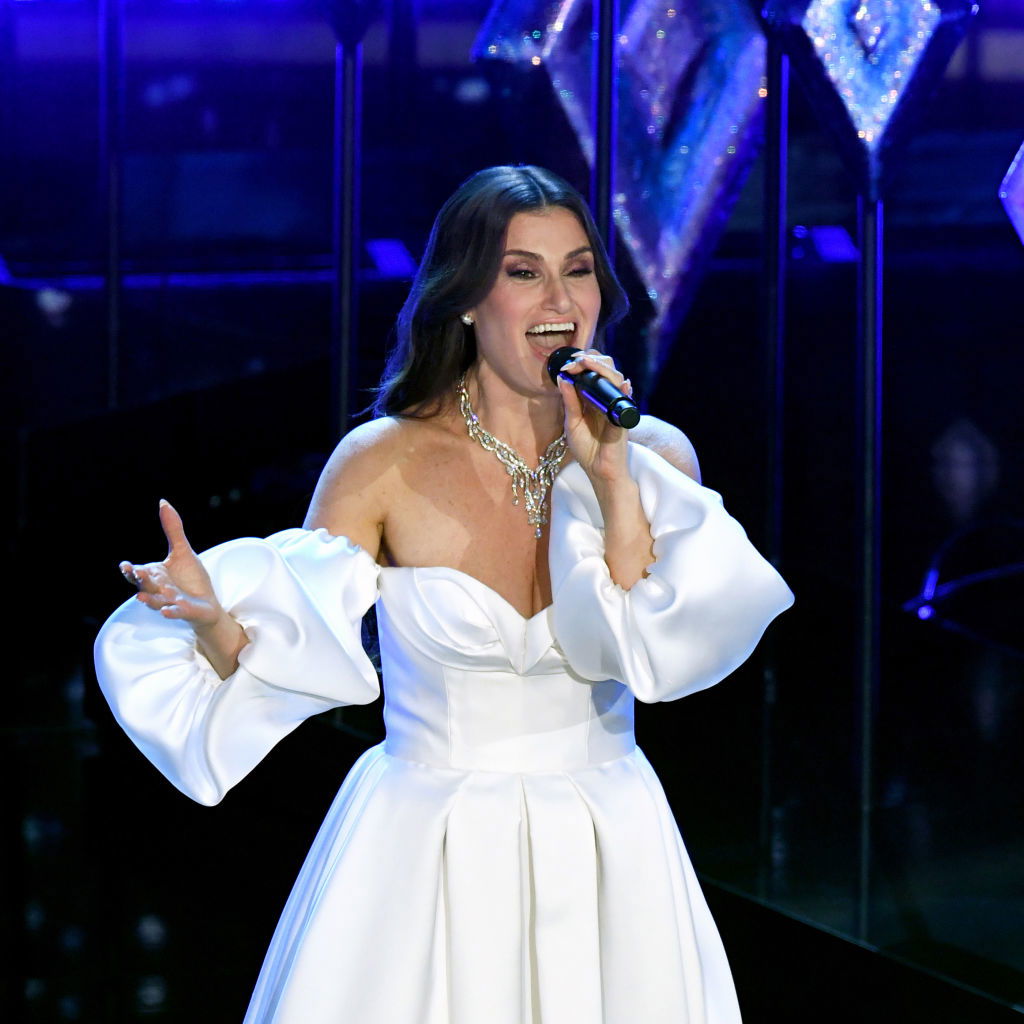 Menzel's Into the Unknown performance
Idina Menzel was the first to perform following the opening awards, singing Into the Unknown from Frozen 2.
Parasite the big winners
South Korean film Parasite were the major winners from the evening and they became the first foreign language film ever to win best picture at the Oscars.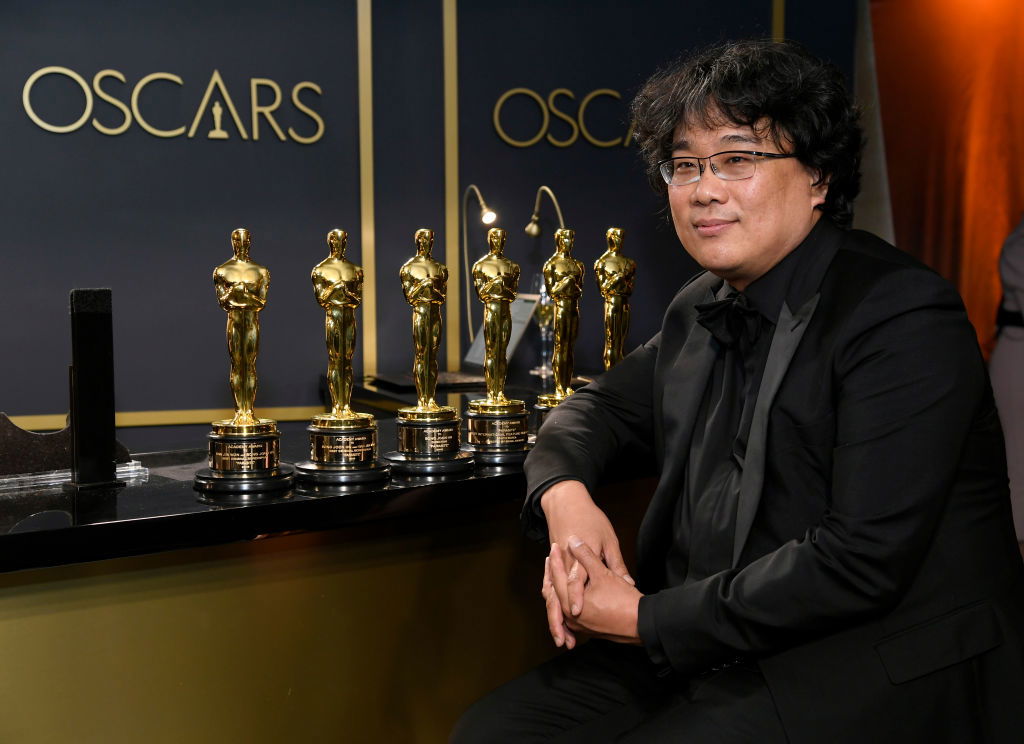 Bong Joon-ho poses
Parasite writer-director Bong Joon-ho poses with the prestigious trophies after the film won awards for best picture, director, original screenplay, and international feature film.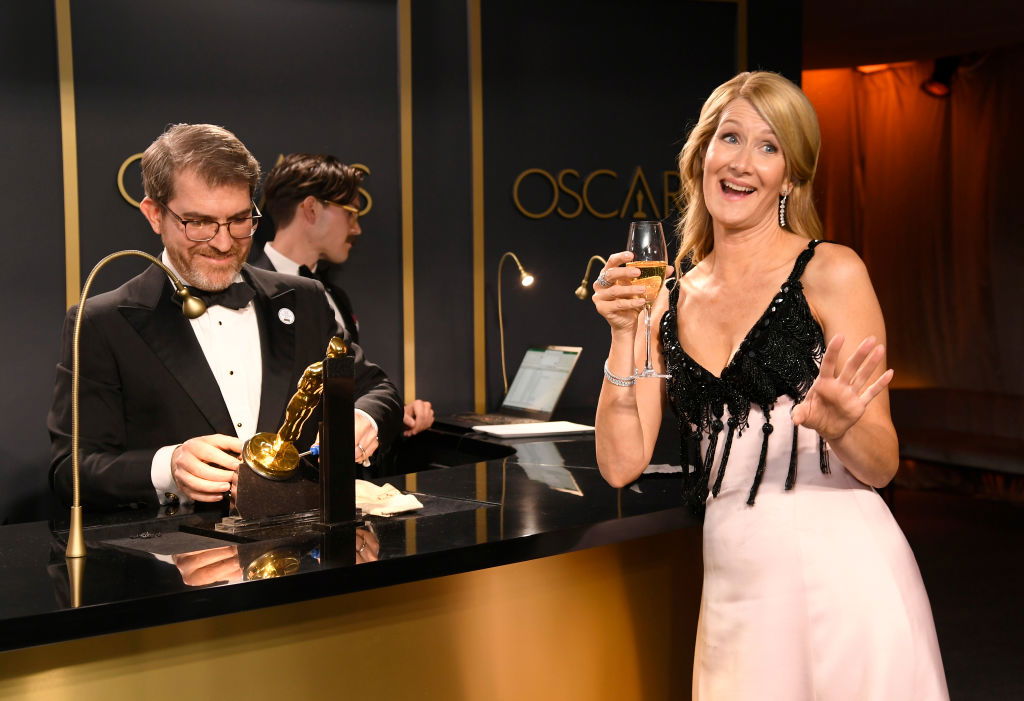 Dern delighted
Laura Dern won best supporting actress for her role in Marriage Story and was all smiles afterwards!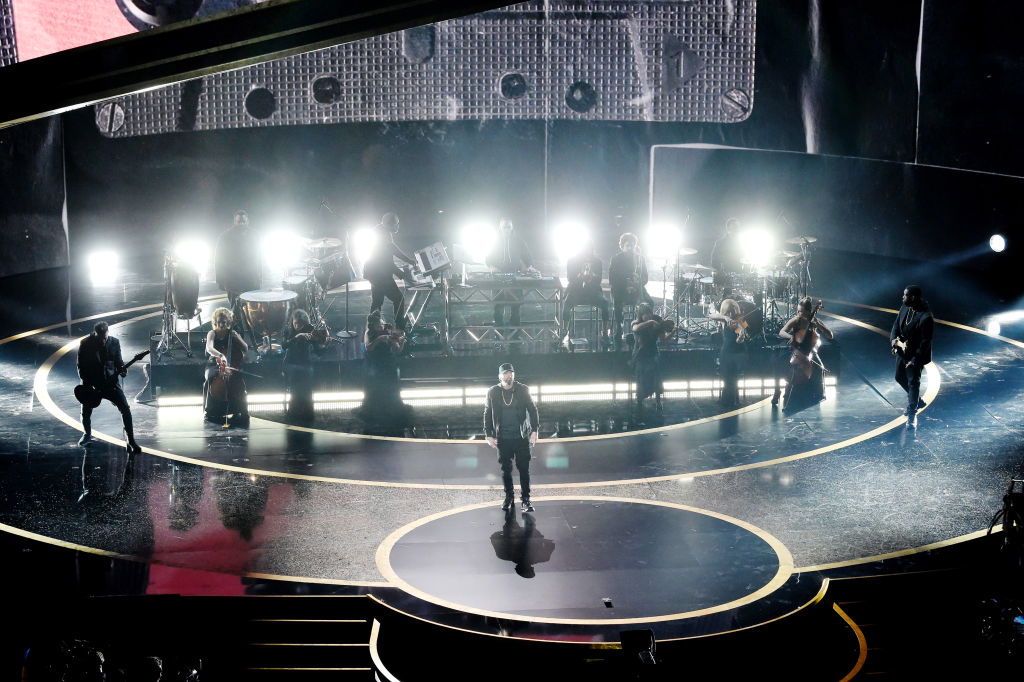 Eminem performs
Eminem's show was not advertised prior to the awards, and his Lose Yourself performance went down a treat.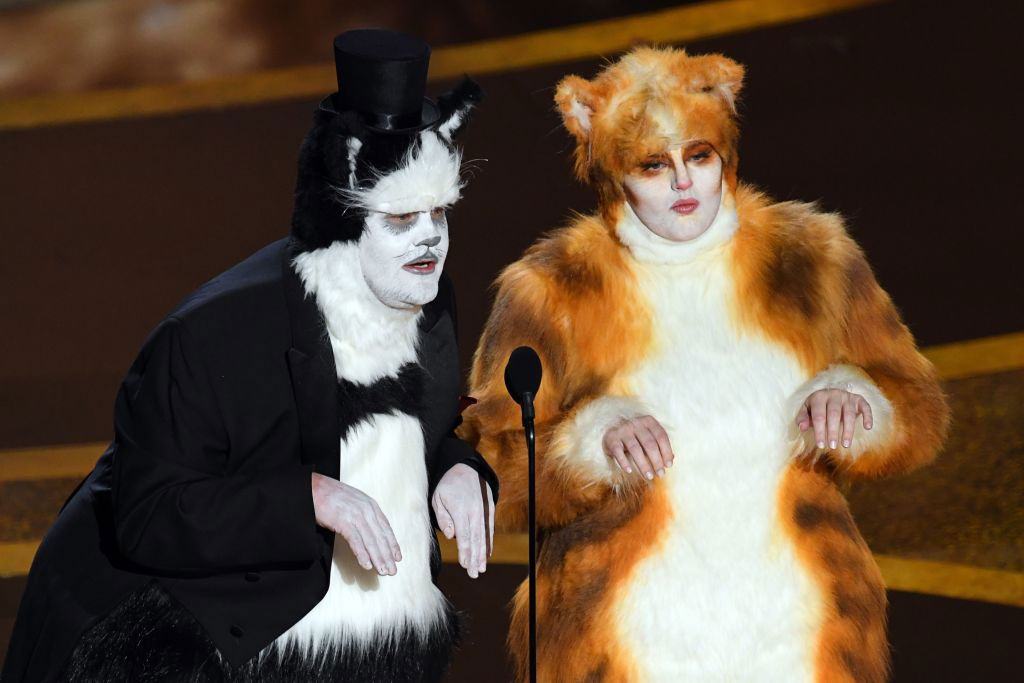 Corden and Wilson's Cats tribute
James Corden and Rebel Wilson presented the award for best visual effects and walked out on stage in costumes from the box-office flop Cats.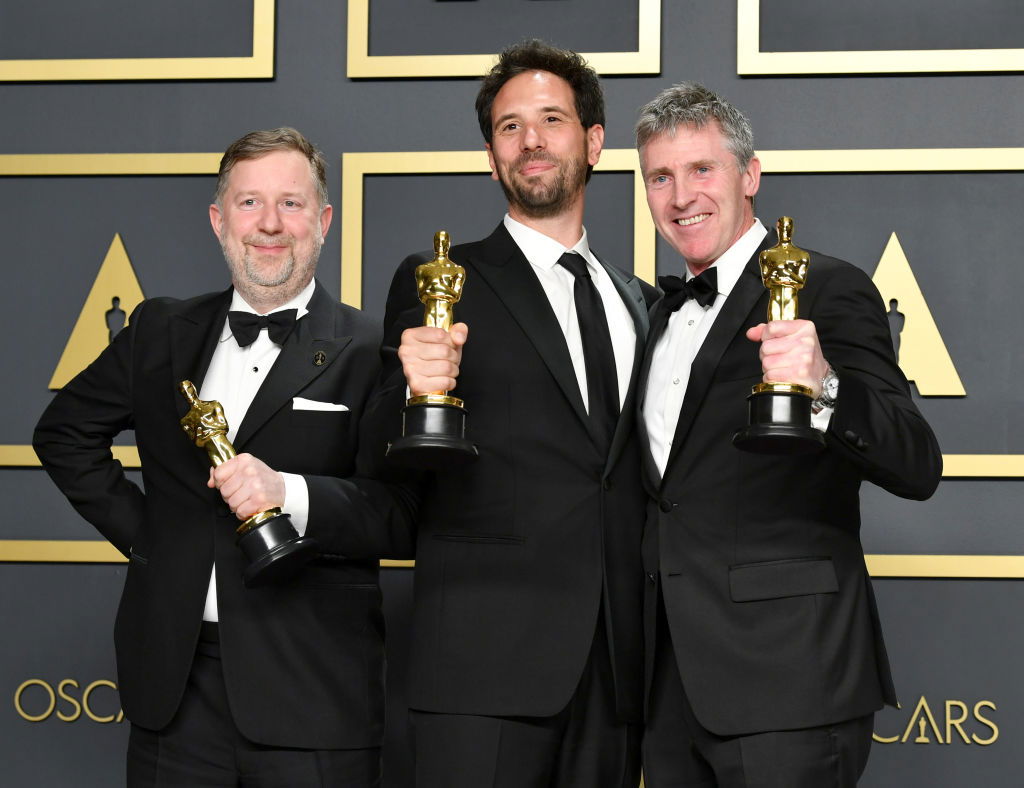 1917 victorious
Dominic Tuohy, Guillaume Rocheron and Greg Butler took home the best visual effects award for 1917 and posed in the winners' room shortly after.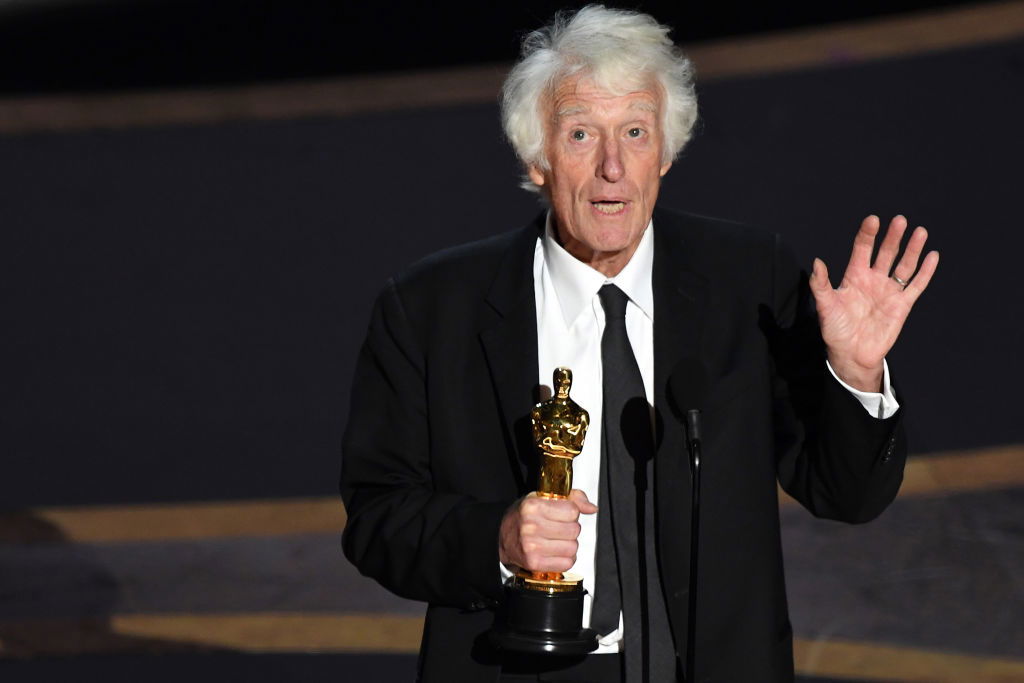 Deakins also wins
Roger Deakins also won for 1917. Here he is giving his speech after winning best cinematography ahead of The Irishman's Rodrigo Prieto and Joker's Lawrence Sher.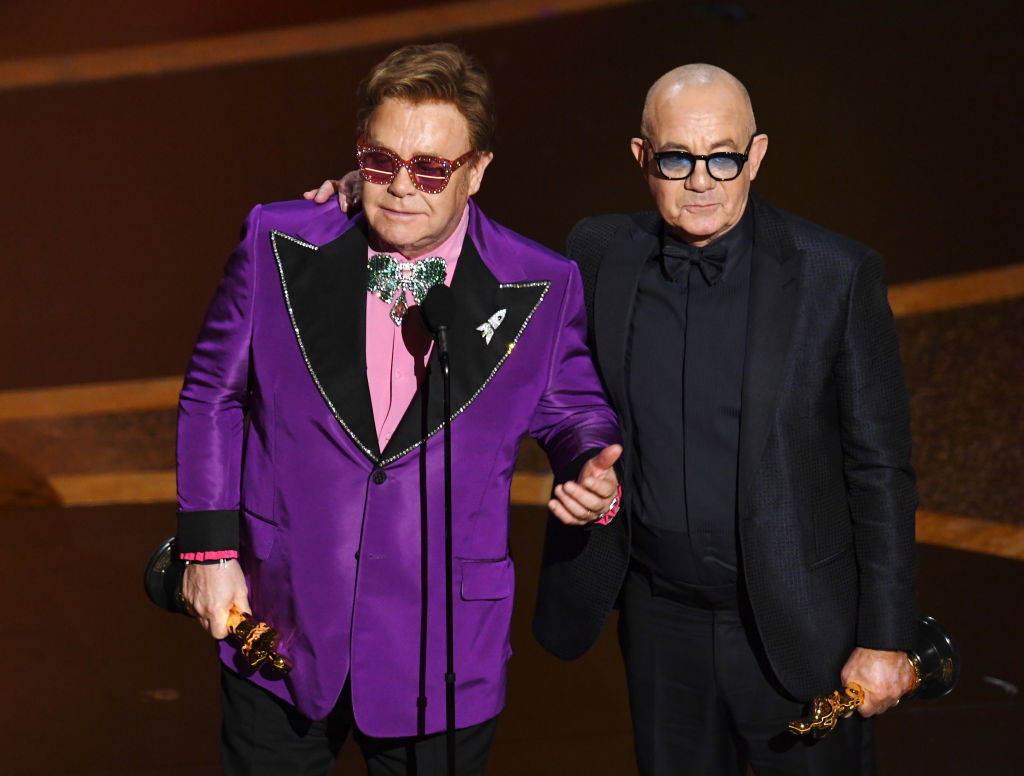 Elton and Bernie claim best original song
Elton John and Bernie Taupin were also victorious, winning best original song for Love Me Again – Rocketman.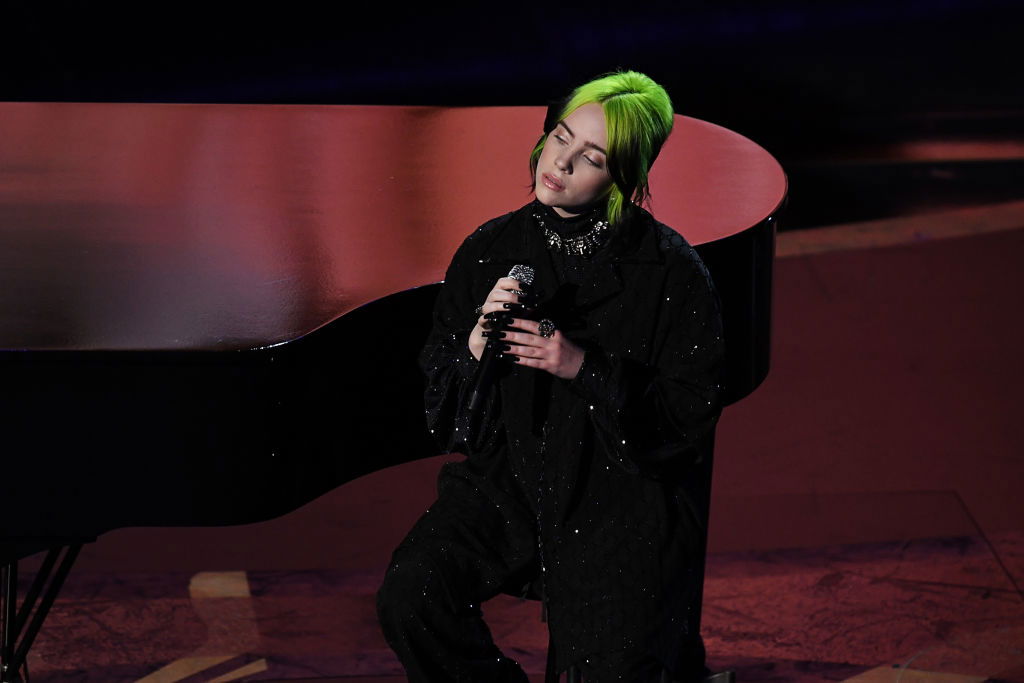 Eilish's emotional Memoriam
Billie Eilish performed Yesterday by The Beatles In an In Memoriam section, with Kobe Bryant and Kirk Douglas among those remembered. 
Joaquin wins for Joker
Joaquin Phoenix won the prestigious best actor award for his brilliant performance in Joker. He posed in the winners' room after pipping Leonardo DiCaprio and three others. 
Best actress goes to Renee
Renee Zellweger won the best actress award for her role in Judy and showed off the trophy at the Vanity Fair Oscar Party. 
---